We have been having some perfect weather lately!
Add the beach to that and you have an amazing day!
I love having the beach so close, especially when it's so warm and sunny!!!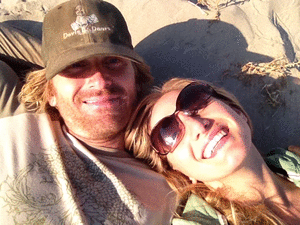 When we got there it was a bit full, so we had to wait a while to get in, hence the
dorky
awesome 'I'm bored in the car' pictures you are about to see. I don't think there could be a better place to be waiting though!
This picture kills me! Haha! 'I want out of the CAAAAARRRRRR!!!'
Okay, now I'm cute again...
I had no idea I couldn't make a fishey-face! Seriously! Who can't make a fishey-face?
This girl right here apparently!
We made it!
So beautiful out there!
I think we're getting the beach bum look down!
So fun! One of these days I might even try to surf myself! Baby steps! We did get an annual pass, so we will be going a lot! I can't wait!
Well, that was the highlight of my weekend! Hope you enjoyed yours!