Do you ever just sit thinking 'I really need to be doing...' and instead just keep sitting there?
That's what I am doing right now.
I feel like i need something new that will just kick me in the pants and get me going!
Any ideas?!
In other news, I have been a lucky, lucky girl this week! I won not just one but two giveaways!
First one from
My Creative Brightside
. I'll have to show you all when it gets here.
AND then I won the Spring Fling giveaway!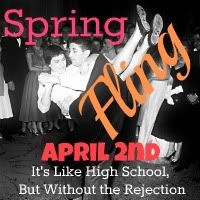 Super awesome!
I felt so lucky I went out and bought some lotto tickets!
No luck last night, but I have another for tonight, so cross your fingers for me!